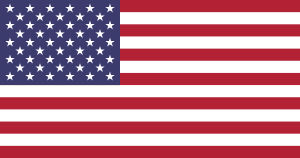 המשרד מתמחה במיסוי מקרקעין
מתן שרותי נוטריון בפתח תקווה
ו- מתן חוות דעת בדין הזר- האנגלי
Toledano & Co. Solicitors

CONTACT US:
31 Hatzanhanim St; Petach-Tikva, Israel 4946441
Tel: + 972-3-9046460
Fax: + 972-151-3-9046467
E-mail: asher@law-toledano.comm
Toledano & Co. Solicitors
Established in 2001, is one of the leading Israel's boutique firm, full multidisciplinary law practice with a strong emphasis on
cross-border corporate transactional work, an expert land taxation practice and a broad range commercial practice.
Based near the city of Tel-Aviv, Israel's commercial and financial center, the firm offers its clients "Integrated Legal Service"
in all fields of commercial-corporate law on a world wide basis, combining high professional personal service and a deep understanding of the clients' affairs.
We seek to provide an overview of the requirements of the client through an in-depth understanding of the affairs of the client while focusing on developing the client's business.
The founder of the firm, Mr. Asher Toledano, is also a Solicitor in the U.K and a member of the Law Society in England & Wales.

The firm's areas of specialisation are:

Real Estate & Land Taxation, Commercial - Corporate Law. The firm provides counsel for all aspects of Commercial activity.
All transactions are carefully monitored and devised to comply with Government and Administrative Regulations and compliance laws, tax rules.

Our firm practice in submitting legal Opinions to the Israeli's Probate Officer, wherever U.K's & Scottish & Hong Kong's domiciled maintain Property in Israel as part of obtaining a Grant of Probate (or letter of Administration) to their Estate in Israel.
Our Firm provide Notary Services in the English & Hebrew languages.

http://www.israelbar.org.il/article_inner.asp?pgId=118681&catId=1223

The firm's real estate practice provides comprehensive counsel to developers, construction companies, institutional lenders and corporate clients in all matters relating to development, commercialisation, construction, taxation and zoning of real estate.

Toledano & Co.'s team deals with all aspects of civil, commercial and business areas of Law.
Toledano & Co. also recognises the importance of helping
newly formed companies obtain the necessary financing and direction they need to develop their research and technology and integrate successfully into domestic and foreign trade markets.
With this goal in mind, the firm's attorneys are skilled in the formation and maintenance of companies, carefully structuring each company according to the rules of proper corporate governance, providing counsel in all related matters.​